Research-Backed Assessments for Real Results
Solve Your
Organization's
People Problems

TTI Success Insights assessments create cohesion in the workplace, make performance management, employee evaluation, and employee development easy.
Our research-backed, award-winning behavioral assessments for employees and leaders will bring the team insights your organization needs to thrive.
Effective communication is at the heart of any successful organization — assessments create a shared language and understanding across teams.
Help your people uncover insights about themselves and others around them to increase engagement.
Empower the right people to lead the right teams by assessing their skills and development.
Never make another bad hire! Assessments provide clarity for job selection and benchmarking.
Take your coaching and consulting business to the next level by bringing in real and applicable insights through assessments.
"The TTI SI assessment results really validate and put in black and white employees' strengths and areas for improvement. This is a valuable tool all companies can benefit from. It's that powerful."
– Wade Johnson, CEO of Valor Health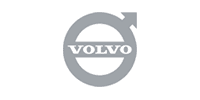 People Are the
Key to Business Success
The people we work with believe there is a better way to maximize talent within their businesses.
Since 1984, we work with organizations of all shapes, sizes, and creeds. We help groups to deliver awareness of self, recognition of others, and skills to adapt for improved communication
Experts Worldwide &

Research Backed Tools
Over the past 30 years, we've perfected the art of empowering people-first organizations.
We've built a network of over 7,000 experts in 90 countries. Rigorous data analysis by internal research teams and independent statisticians has enabled us to build credible
employee assessment tools
that integrate into the most modern and effective methods in the marketplace.
Make The Right Impact

With the Right Tools
Contact TTI SI to transform your organization's people challenges into solutions
Get in touch with us today by calling 800.869.6908 or 480.443.1077