Together, We Spark Transformative Experiences in People's Everyday Lives
TTI Success Insights applies a multi-science approach to an ever-evolving suite of tools that support the employee journey. This commitment to continual improvement aligns with the American Psychological Association's (APA) philosophy and methodology for assessment development, implementation, and validation.
Our suite of assessment tools help individuals, teams, and organizations develop to become the best they can be.
Chairman Bill J. Bonnstetter and his son, Dave Bonnstetter, founded Target Training International, Ltd. in 1984. Our assessments quickly became an essential aspect in the businesses of thousands of independent consultants and business coaches.
Our company's history is storied and full of accomplishments — and we've touched millions of lives along the way.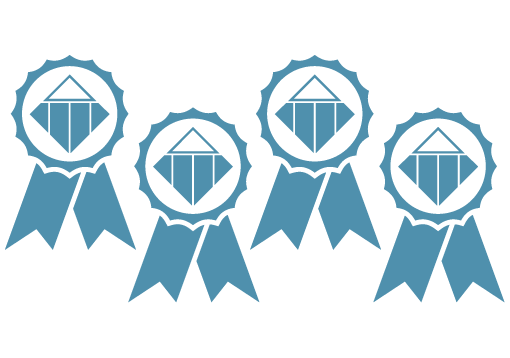 We have been awarded four U.S. patents, including one for brain research, which validates our self-reporting assessments are highly consistent with brain responses.
9060702 – Validation Process for Ipsative Assessments
7249372 – Internet Delivery Service (IDS)®
7184969 – Position Survey
5551880 – Employee Success Prediction System
We are proud of our more than 30 years in the business of hiring, retaining, developing and managing the best talent in the market.
– Bill J. Bonnstetter, TTI Success Insights Chairman
1978
Bill J. Bonnstetter begins DISC research
1979
Bill conducts DISC farmer buying style study
1980
David Bonnstetter begins computerizing DISC assessments
1984
First company to develop and market personalized report on DISC model
1985
Personalized software for sales and executives introduced
1990
First ever annual user conference held
1992
International division founded as Success Insights, reports are translated into eight languages
1995
Employee Prediction System patent granted
1996
10,000-square-foot corporate headquarters is constructed in Scottsdale, Arizona
2000
Internet Delivery Service (IDS®) goes live
2004
Instruments translated into 23 languages and sold in 50 countries
2007
Patent for Job Benchmarking and IDS granted
2008
Corporate headquarters upgraded to a 20,000-square-foot office facility
2013
Company branding and name are reimagined as TTI Success Insights
2015
VIDE brain patent secured
2016
Bill J. Bonnstetter passes away; David Bonnstetter assumes mantle of CEO
2017
Secures 5 active servers on 3 continents for worldwide support
2017
Research portal website housing literature behind our sciences is published
2017
TTI SI Global Consulting is established
2018
Begin collecting participant demographics to allow for additional analysis
2018
Team Reports for group assessments developed and introduced
2019
Learn LMS platform goes live
2019
Expanded technical manuals for core sciences
2019
Activation of proactive, ongoing test bank for continual item review
2020
Working From Home (WFH) DISC report released for free to the public
2020
The Prioritized Leader assessment and platform debuts
2022
Ron Price named President of TTI Success Insights, Ltd.
Join The Team
The TTI SI team is a group of highly talented individuals dedicated to revealing human potential.
We'd love for you to join our team and develop your career at TTI Success Insights.
Make The Right Impact

With the Right Tools
Contact TTI SI to transform your organization's people challenges into solutions
Get in touch with us today by calling 800.869.6908 or 480.443.1077